Maybe you've seen Hurling before and found yourself wondering "How the hell do they do that!?" Maybe you're looking for a competitive sports team to join. Maybe you're looking to make friends in a new area or try a new activity. Maybe you're looking to roll deep with the freshest crew in T Town.
No matter your reason, now's the perfect time to put your wrists to the test with the Tacoma Hounds and the fastest game on grass.
Learn to Play Hurling 5/11 & 5/18: 9am-11am
On May 11th and 18th, the Tacoma Hounds will be conducting Rookie Day Sessions for interested and new Hurling players. Building off of last summer's successful introductory series, the two-part clinic will provide attendees with a complete overview of Hurling's basic skills. From striking and lifting the ball ("sliotar") to defensive stickwork and scoring, Hounds' Hurling 101 is here to teach you how to hold your own.
Last summer's Rookie Days program followed a consistent format to help attendees learn to play Hurling :
Skill demonstration and tutorial
A basic drill to practice new skill
A mini-game incorporating new skill
Rinse & Repeat
(Trust us, you don't want to miss Hungry Hungry Hippos and the other mini-games…)
At the end of the two-day session, the attendees and Tacoma Hounds will all mix in together for a scrimmage that will put all of the newly acquired skills to the test. Check out the photos from 2018's session below to see what's in store!
The Rookie Day Sessions will run from 9am-11am at Morris Ford Middle School, located at 1602 104th St. E. Tacoma, WA 98445. The fields are located behind the school buildings. Look for the Tacoma Hounds banner along the street at 14th Ave. E.; the dead-end side street offers the most direct access to the fields.
No experience is necessary. Water and cleats are strongly recommended.
We can't wait to see you there!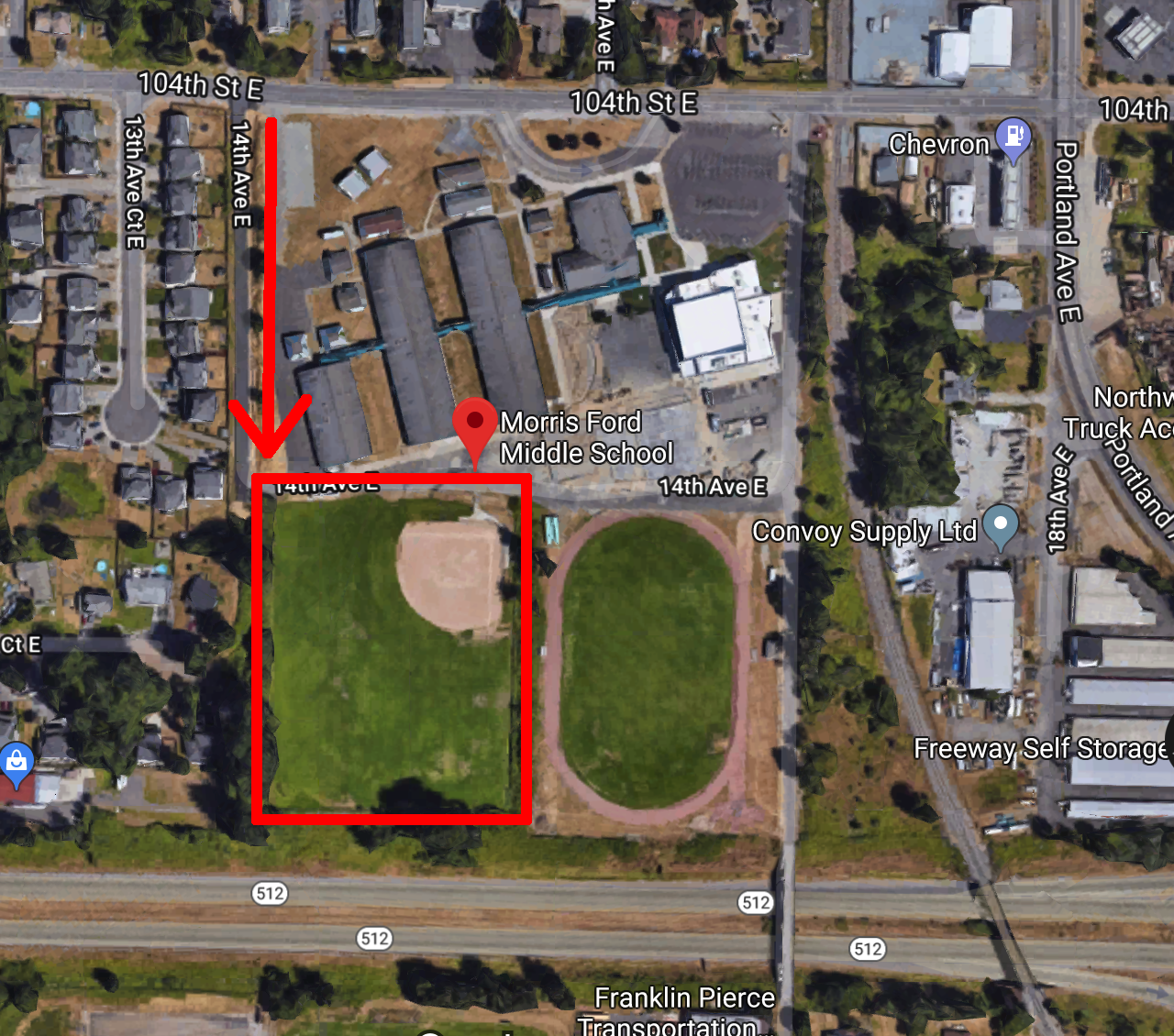 Rookie Days #1, Aug. 2018